On occasion when I want to hold a contest, We will play Clue.
The Rules:
1. There will be several rounds like the regular game. Before each round I will roll 1D4 in chat to see how many questions you may ask me that round. Example: If I roll a 1, then you may ask only one question. You can ask a question about location, weapon or killer. In each round if someone guess correctly, only one correct item will be revealed to that person. So even if you get all three right, you only get one correct answer revealed per round.
2. To win a person must answer all three items correctly. Which then ends the game. And must be told they have three correct answers.
3. The location, weapon and killer will all be rolled randomly in chatbot privately before the game begins.
4. All answers must be sent in blue message which is a pm.
5. This is the game board and what the weapon and killer possibilities are: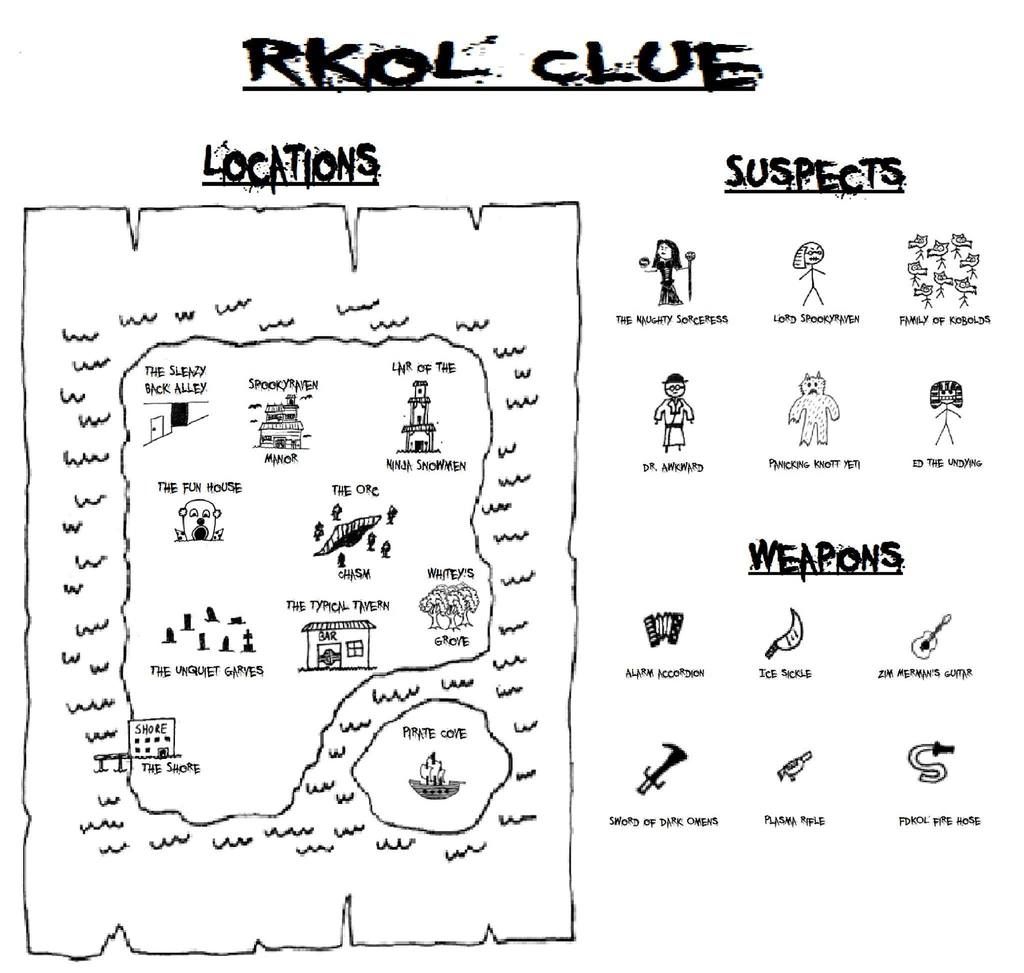 Prizes:
one mutant familiar
10 of your choice of food or drink
Current contest dates;
Saturday August 15
Saturday August 22
Thursday August 27
Good Luck!