Albassoon
From RadioWiki
AlBassoon
Basic Information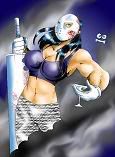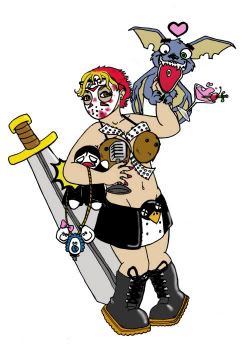 AlBassoon is a Radio Kol DJ and a chat moderator with shows on Wednesday mornings from 7-10am EST and Thursday evenings 5-7pm EST.
AlBassoon became a KOL addict when her roommate left Radio KOL on one day. She made an account to see this thing her roommate was obsessing over, and quickly was hooked. In January 2005, she became a DJ for RKOL and then in May 2005 became a chat moderator.
Contact Information
Personal Information
Stats
Age: 25
Gender: female
Location: Springfield, VA
Pets: None, unfortunately
Job: Barista for Starbucks
Education: George Mason University, [1] majoring in Communication, with a possible minor in Business.
Living Situation
She currently lives with two crazy roommates in a really nice townhouse.
Help me create my page
Make her page better and you could win some cool stuff. Message her for details.