Jezebelle
From RadioWiki
Jezebelle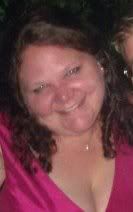 [Jezebelle] 
Basic Information
On a hot summer night, someone, somewhere, offered her throat to the wolf with the red roses. In that moment, a cooling breeze blew with the sound of Tori sighing, an orchid bloomed, the first Jezbians felt a stirring deep inside them, and Jezebelle was formed.
She is now a DJ for your pleasure. And her own.
Jezebelle is also really awesome, but refuses to admit it.
Jezebelle is also the assistant hiring director for Radio KOL.
Jezebelle Approved Music
Jezebelle Approved Music (or JAM) has been around since October 2004. Her signature outro song "Fare Thee Well (little Jezebelle)" was sent to her by fireball early in her DJ career. It makes everyone want some "lathagna" immediately.
What You Will Hear: Tori Amos, Elbow, Duffy, Ani Difranco, Imogen Heap, Fiona Apple, Indigo Girls, Feist, Alanis Morissette, PJ Harvey, KT Tunstall, SJ Tucker, Poe, Frou Frou, various A Capella artists, Female musicians, The Smiths, Musicals, and your requests!

What You Probably Will Not Hear: Country, Rap, R&B, or thrashy metal (though that depends on the DJ's mood).
For more on the history of JAM, check out Jezebelle's interview on Coldfront![1]
Show Times
*Jezebelle is currently on hiatus until she relocates to the UK! Watch this space in Fall 2010 for her triumphant return!
Contact Information
E-Mail: jezebelle.kol@gmail.com

Requests
Requests must be sent to jezebelle.kol@gmail.com.
Requests should be in an MP3 format as well as be properly tagged (.wma or .wav are acceptable but not preferred).
The Subject Line or Body of the E-Mail must include the Artist and Song Name of the song you are sending/requesting.
The Body of the E-Mail should include your KoL Player Name so as to know who is requesting the song.

Don't want to send an email?
You can check out Jezebelle's music collection here [2]and ask her in chat to play you a song!
Contests
Do you have a contest idea? Let Jezebelle know!!
Past Contests
Convoluted Contests Contests usually involve movie soundtracks and the actors that star in those movies.
Riot_Poof Trivia Riot_Poof comes up with random Tori and PJ trivia to stump the listeners. It usually ends up stumping the DJs as well.
Last Monday Show EVER Contests - 7/31/06
"How many Monday shows has Jezebelle done?" Answer: 51. Closest guess was thehalofreak with a guess of 55. He won a Radio KOL Patch!
"What's the word of the day?" - contretemps
Answered correctly by Theoklymenus who won a McPhee's Grimoire (donated by the wonderful kephas78!)
"Movie Quotes ahoy!" - Cadddd won a custom avatar form for his efforts in guessing 6 movies from a short bump of quotes.
Jezebelle's Best Year Ever Contest - 12/30/06
AiluroDragon won a Radio KOL keychain for correctly listing Jezebelle's top 20 artists of 2006.
Donating
Donations can be sent to the prize multi, CrazyPregnantLady (#886780). The multi was created by Riot_Poof because of one of the best stories ever that they told on the show during an afternoon debauchery.
Frequent Donators:
CHUD (Benefactor for the Wednesday night shows)
Tom the Mighty
SewerRatz
Spo
Kephas78
Personal Info
Stats
Age: 32
Gender: Female
Location: Soon to be located in the UK!
Other: Moving across the pond to get married to the fabulous BlueStu :)
Hobbies
Jezebelle likes playing KOL, Apples to Apples, crosstitching, people watching and general asshattery in public.
More here later.
KoL History
I started playing KOL in June of 2004 after learning about it from my friend Bean. I don't even think she plays the game anymore, sadly. I quickly became hooked and even made another character so that I could continue playing the game. I discovered the radio shortly afterwards. I quickly became addicted to listening to all the DJs and soon had their schedules memorized. Cassandra, KolMohDee, Fusilliban and Amplitude were the shows I remember listening to my first few months of addiction.
Playing the game was always secondary to me, though I've now started enjoying the game again. I got into IRC chat soon after I started chatting in normal and listening to the radio, because this was before the days of radio chat. Yes, I'm so old. I met some wonderful people there, and they got me interested in possibly becoming a DJ. I made a bump for Amplitude, and got encouragement from lots of wonderful people and decided to send in an audition.
I got hired and had my first show in October of 2004. I've had many bouts of computer difficulties, but my listeners have stuck by me through it all. The term Jezbian was coined by Deathnoodle in a bump in late 2004 to describe the fans of my music, which has been called either "angry vagina music" or "Vagina rock". I used to do a "Grrl Power Hour" when I had a Tuesday morning show before Amplitude.
I still love being on the air just as much as I did in those first few weeks, and I love all of you!
Listener Comments
Show the Jeze some love!
Lehks - Jezebelle is ZOMGinary. Seriously, she's the shit, and you should beg for the opportunity to worship her.

Istanbul - Jezebelle is one of the best - and possibly, in fact, THE best - Radio KoL DJs currently on the air. If you don't take the time to listen to one of her shows, you are depriving yourself. Tune in. Do it. NOW. Don't make me come over there. Do you want to fall down the stairs again?!

Elle_Belle - Jezebelle is one of the sweetest people you could ever hope to talk to and one of the best DJs we have. Her shows are always fun. They're filled with Tori songs, fun and interesting conversations between her and and her housemates, and random stories about whats going on at school. Her near and dear listeners enjoy every minute of it! No one can resist her sexy southern voice either. So listen to Jeze. Worship Jeze. Adore her like a good little fanboy/fangirl should!

Get Organized - She's absolutely Jezztastic!!! I love the commentaries, especially because of the 'colorful' language she uses.