PandaPants
From RadioWiki
PandaPants


PandaPants (#473101)

---

 Show Name: 
 
 Prize Multi: 
PandasPockets (#2404280) 

---

 Age: 
39 
 Sex: 
Male 
 Location: 
Greensburg, Pa 
 Email: 
pandaspants75@gmail.com 
 Twitter: 
Not Provided 

---

Show Times:
Check the schedule for any changes/pick-up shows
Bio
Deep in the Bamboo forest a pandaling was hatched with a set of car keys and a smile.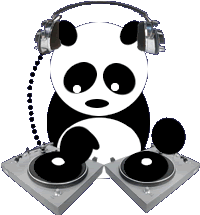 Show Times
Tues. 2-5pm Wed. 9pm-1
Music
Panda's show will be a high octane, clutch dropping, vehicle themed funtastic ride. At the start of the show a car of the day will be revealed and the following music of that show will be based upon the feeling and vibe that particular vehicle emanates. There is no limit to the style of music that can be played and every genre will be played. Just like driving the show will encounter detours, potholes, closed roads and any amount of roadkill that will force us to change our route. That however is all part of the ride and wherever the road leads we will follow by listening to great music and be surrounded by wonderful people.
The show and music will uplift you and spark up those past memories of barreling down an open road with the sun and wind upon your face! It is all about the fun people, so grab your car keys, turn that engine over, crank the radio and lets cruise! Burn Rubber, Not your Soul!
Requests: Always! just like test driving a new car, jump behind the wheel and offer up some music! That is half the fun finding how certain vehicles are seen and felt by others.
Your own Car Show! Send me a picture of your Personal car (not something you found on google), but some vehicle that means something special to you. With the picture select 10 songs you feel relate to that picture and overall theme of the ride. I will be sure to get your requests on the air and share to the listeners your own private car show!
Car of the Day
Each show a specific car will be announced and linked in Radio chat. This car can be any type of vehicle as long as it represents the theme and music of the days shows. To see the Cars of the Day visit The Garage
Contests
Car Trivia: During a show every 30 minutes I will ask a car related question. You will have two songs in order to give me the correct answer. If correct you will be given a number which is your slot for the chatbot roll off. After the two songs are played the answer is given and chatbot rolls to determine the winner. Winnings can include anything I think are cool prizes. (familiars booze, foods, etc.)
Drag Racing: Just like Real Drag Racing I will put two cars head to head and have you the listener pick which car you would like to win. I will place two links into Radio Chat showing you the picture of the cars and giving you their Lane#. All you have to do to enter is blue message PandaPants which car or lane you would like to see win. Two songs will be played in order to give you time to view both cars and make a choice. After the second song I will have chatbot roll a 1d2 in radio to determine which car/lane wins the race. If your car wins the race you will receive a small prize package and be entered into the Grand Prize Rolloff. The Grand Prize is a much larger package and will usually include a Radio Button Candy and other goodies, all you have to do is win atleast one round at any time before the final race.
Panda's Picture Pages: This is a week long contest where I select a panda picture and have you caption it as you see fit (make a meme). Once you figure out a funny caption for the picture simply email it me to be entered. pandaspants75@gmail.com Prizes will be for 1st, 2nd, 3rd and a Dj entry. All entries will be put up in the gallery for all to view.
Panda's Picture Page Caption Contest!
Prizes
Anything you care to donate please send it to PandasPockets (#2404280)

During some shows free booze will be handed out in the Kingdom when you hear a certain track played. This is to support No Drinking & Driving. Always drink alcohol safely and among friends!
Collection
Anything Meatcar related